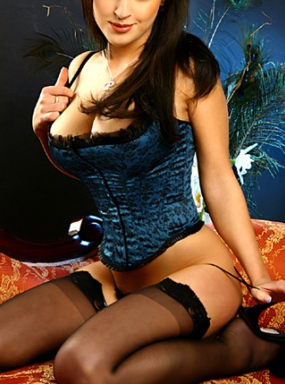 I've always been a simple girl. One who works hard for a living and who tries her hardest to not complain when she doesn't have the means to purchase things as easily as others. In the past few years, my luck has changed, however. My name is Penelope, and I had a brush with power that made me appreciate all the finer things in life that I wasn't able to afford before.
It All Started With A Phone Call
I was in the office, awaiting word that someone was interested in having a date with me. I had my fair share of clients over the years, but I was not as popular as some seasoned escorts who had repeat customers over and over. I so desperately needed that for myself instead of quick dates with men unlikely to see me again. This gentleman had inquired about my services because he had liked my appearance and profile on the company website.
I Showed Up Ready For Action
I dressed nicely for our date because I was not really sure what my client had in mind for entertainment. It is better to be safe with a respectable outfit. I am glad I took this route because he decided to bring me to one of the finest restaurants in the DC area. It is a place I wouldn't have dreamed of setting foot in by myself, purely because of the cost. My date told me money was not an issue and to enjoy our time together. I was excited to be treated this way and wanted to show my appreciation.
We Went Out For A While For Fun
After dinner, my client asked me if I would accompany him to a nightclub in the area. My client was rather young, very handsome, and ready to party. I couldn't wait to get on that dance floor! We danced the night away, I was presented with many exotic drinks and indulged in the music scene with a man happy to be with me.
The After Party Was The Main Event
When our night out came to an end, my client asked me if I would come back to his hotel room for a nightcap. Why wouldn't I? This was a man of power, one that had everything he wanted right at his fingertips, ready to spend time with someone like me? I couldn't wait to show him he made the right choice. I gave him a strip tease the second we got into his room. He was quite amused and even joined in with me and helped take off my dress and stockings for me. We then brought it to the bed where I gave him a massage better than one you would get in a spa. Needless to say, after that, we had an intimate experience I'll never forget. The best part? He is coming back to the area for business meetings and asked me to be there for him each time. I finally have a repeat client!